Public Speaking
From spoken word, to motivational speaking, to moderating events, Hadiatou Barry's enthousiasm and energy on a stage are unparalleled. Her presence is one that does not go unnoticed. With her kindness, patience and swift thinking she is able to create an environment in which audiences and (guest)speakers alike directly feel at home. 
The stage is her canvas, the audience her inspiration and her words the art. For an unforgettable event, this polyglot is the person to seek. 
Hadiatou works in 5 languages: French, Spanish, English, Dutch & Fulah. For more information please contact us at via our contact form and will get back to you within 48 hours.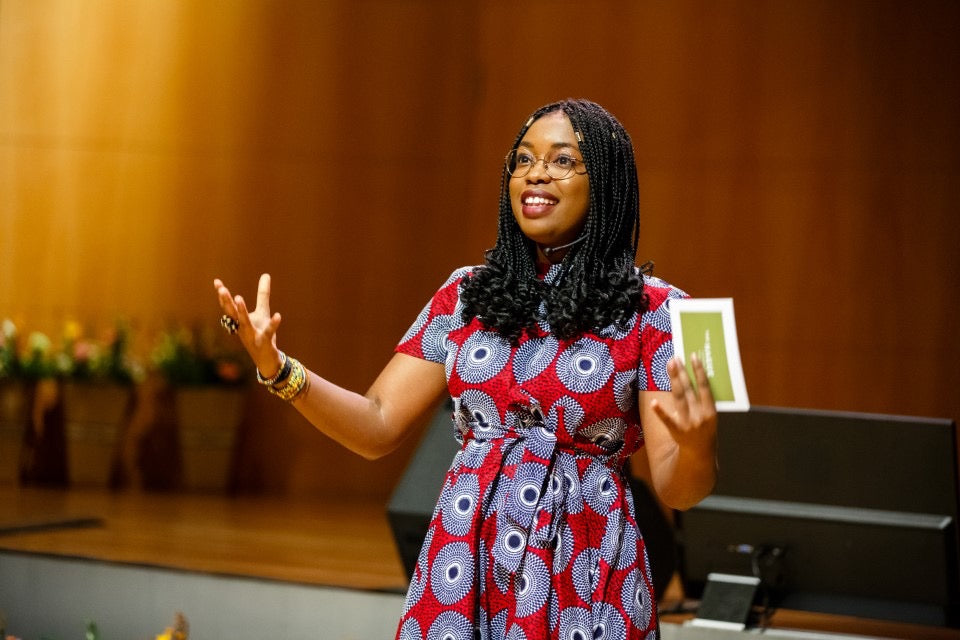 From the people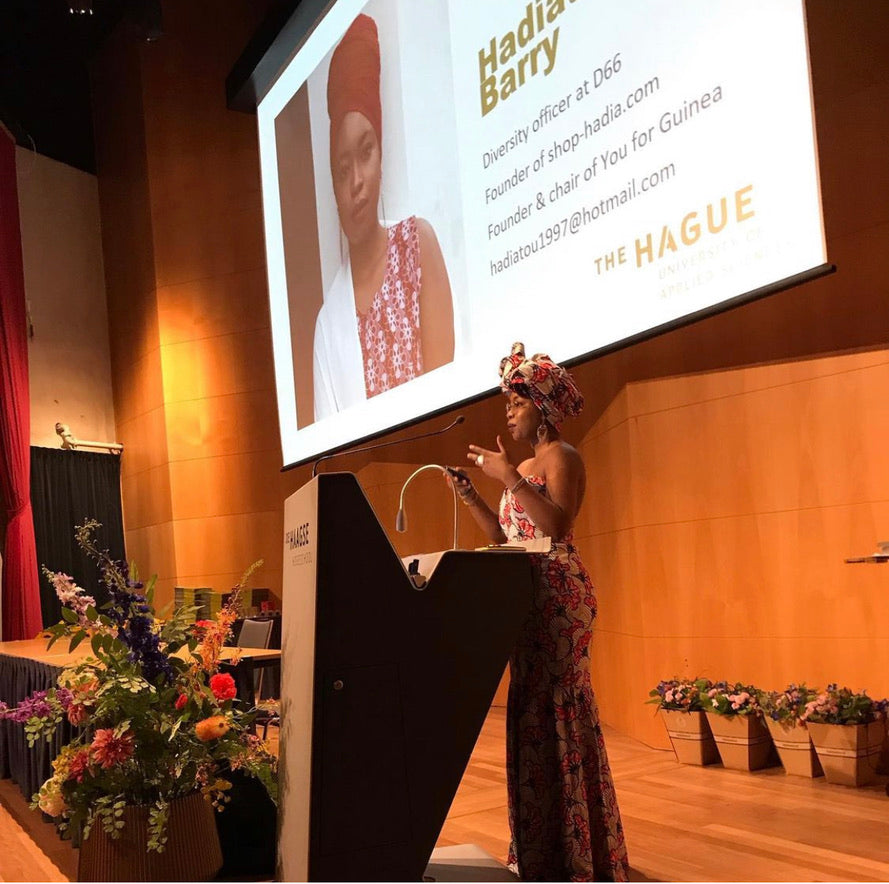 From the people
Hadiatou is one of the most impressive young speakers I have ever witnessed. She speaks with a power and persuasion way beyond her years. She is smart, unstoppable and a positive force to be reckoned with. Whatever good change there is in this world, I am certain she is behind it.
Jennifer, 2022
On this page you can find the measurements we use for our clothing.